Our events schedule for 2022 (Welsh)
Our events schedule for2022 (English)
On the 30th April the weather smiled on us again. The gathering at the association apiary in Plas Tan Y Bwlch attracted 20 members, old and new. We did a shook swarm from an old Commercial hive with black comb into a Standard National. And we also did a pre-emptive split on a very strong colony, putting the queen in a nuc box, so that hopefully we can put the queen cells into 2 nucs next week and put the queen back in her old hive.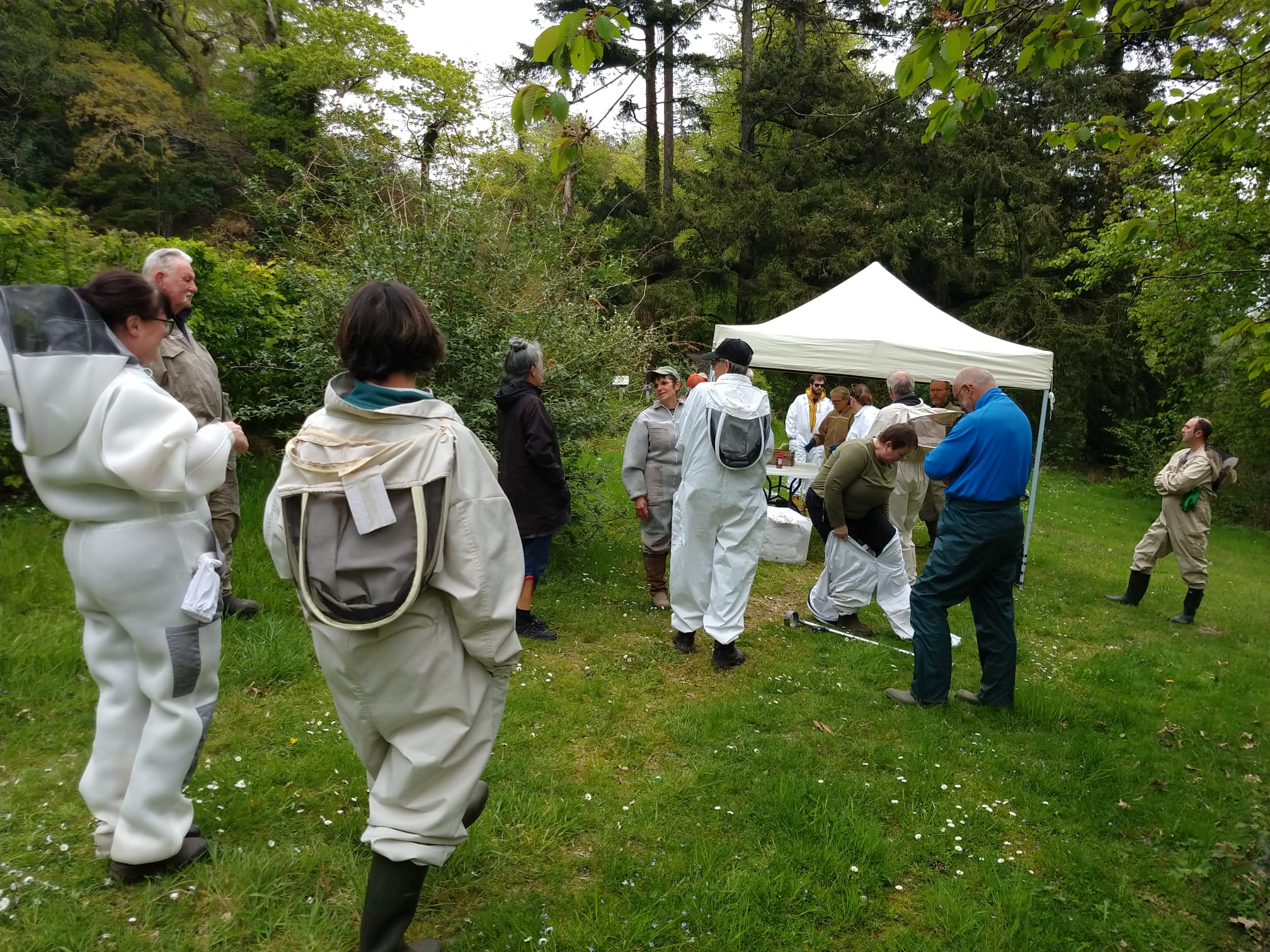 The weather relented despite a poor forecast and turned warm and balmy for Liz's "At Home" in August. The bees are kept on the outskirts of the Plas Dolguog Hotel gardens in Machynlleth.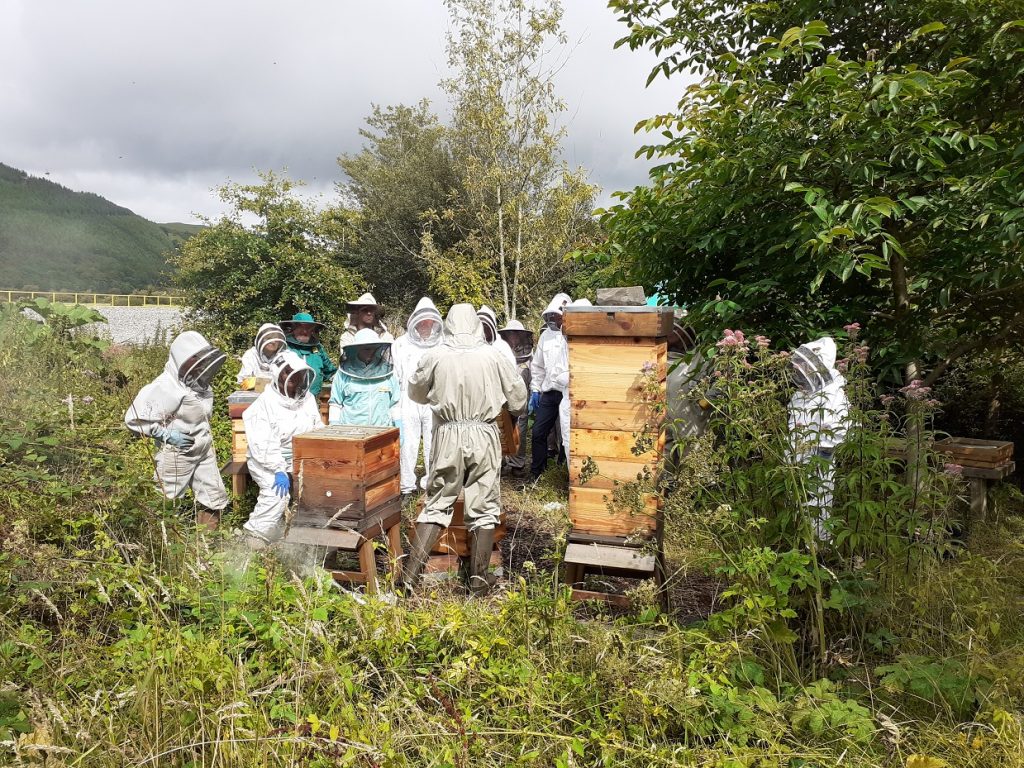 On Saturday 17th July Dylan kindly hosted our second "At Home" event of the season.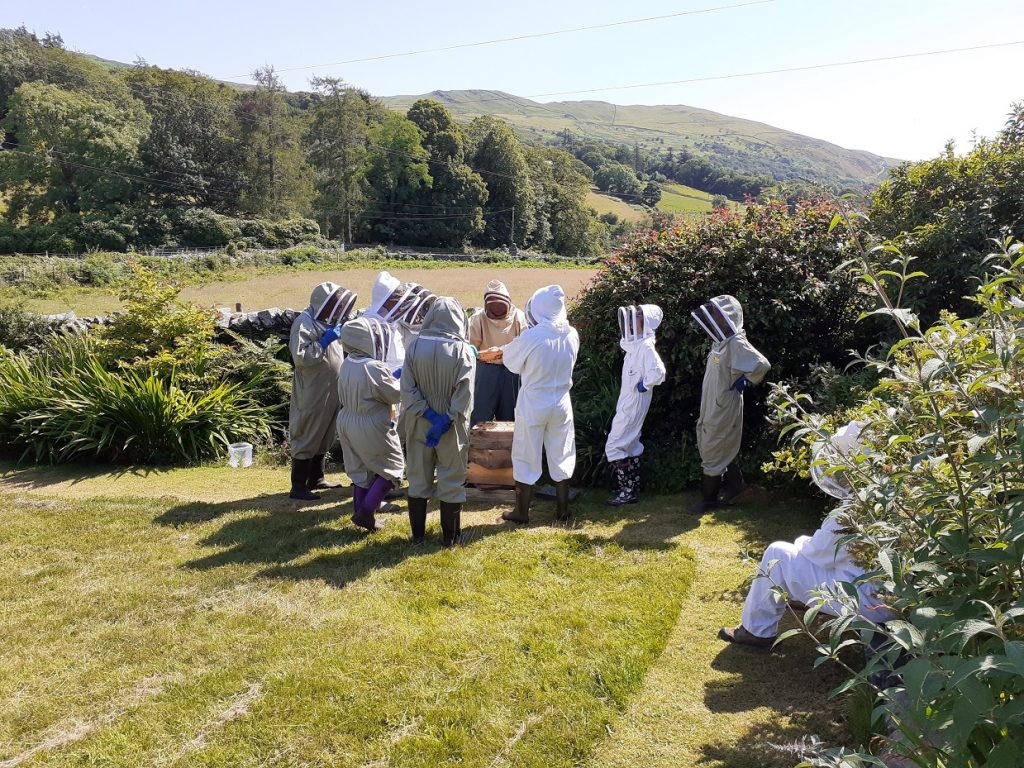 On Sunday 27th June we gathered for our first "At Home" at Paul and Pauline's apiary near Arthog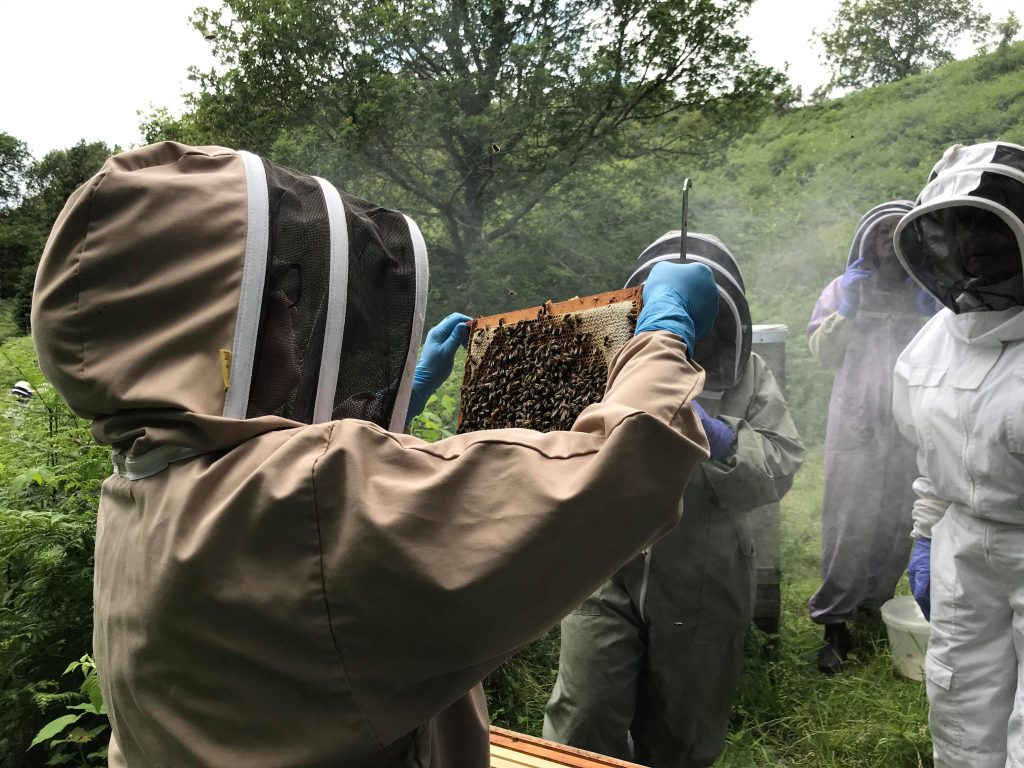 Our first meeting since lockdown began took place on Saturday the 22nd of May.
20 MBKA members gathered at our association apiary in Plas Tan Y Bwlch. It was very heartening to see such a good turnout with new members well represented.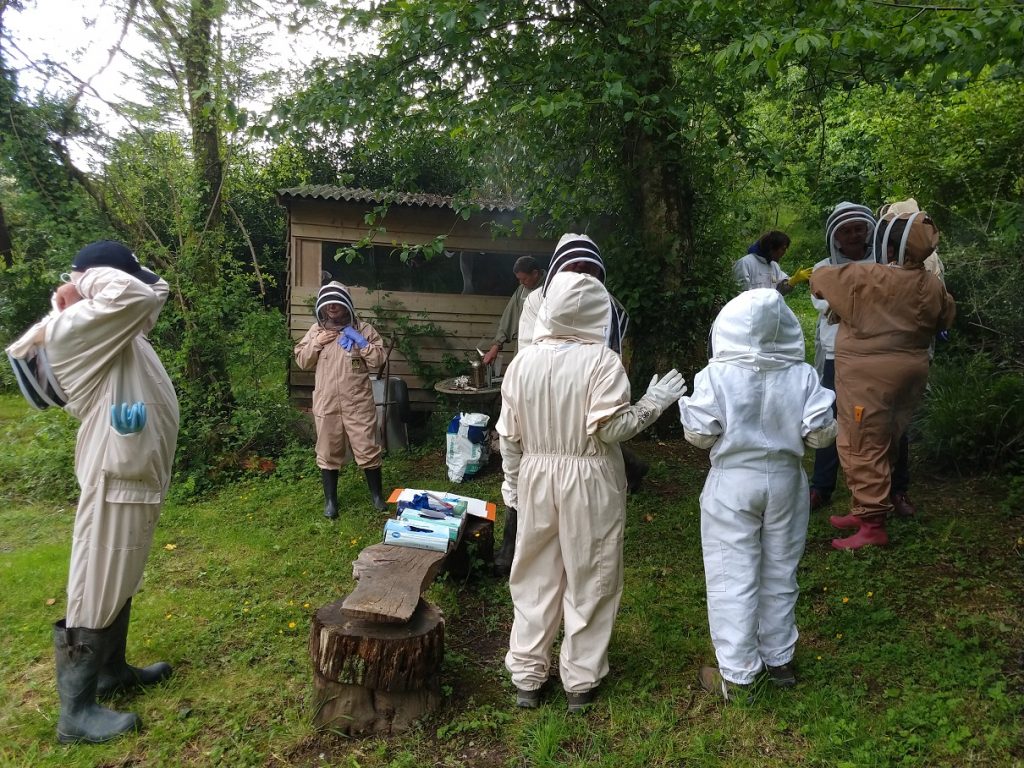 Once restrictions are fully lifted we will transition back to our regular meetings and events, which include:
Talks on all aspects of bees and beekeeping by expert speakers
"At Home" events in the warmer months of the year, where we meet to look at the bees and hives of another member and discuss the opportunities and challenges faced by the keeper.
Open days at the association apiary, and a fun honey show at the AGM.